Come out to support the Bears' Wrestling team tomorrow morning at 10 am. The Bears will be facing the Pendleton Bulldogs in the first round of the Playoffs. The second round will begin after the end of the first round. Cost is $8, cash at the door. Go Bears!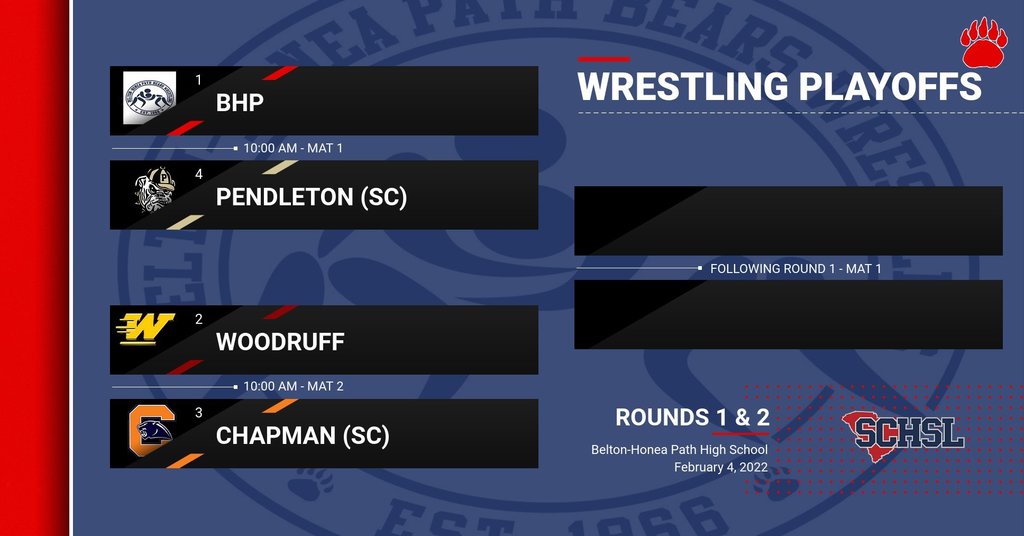 Today's Sports schedule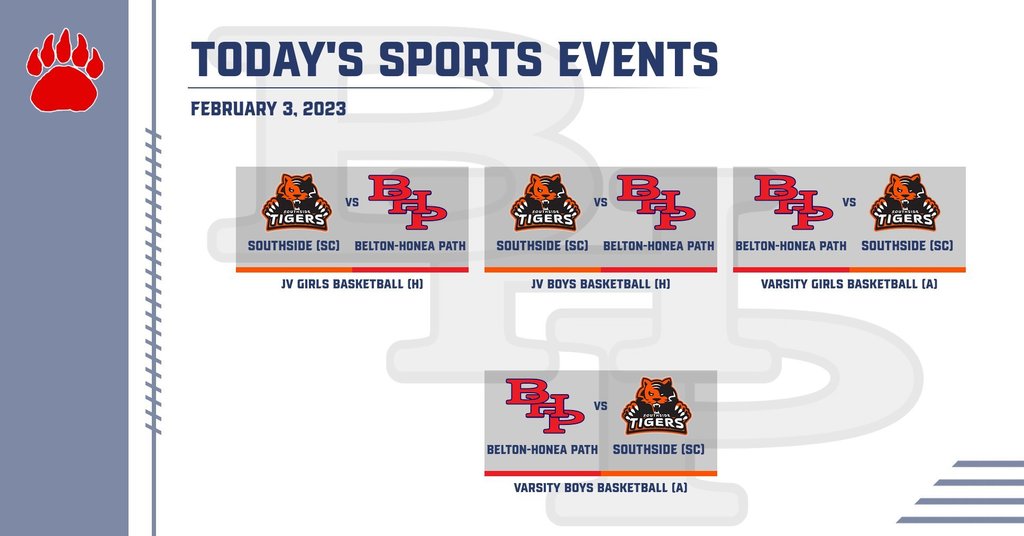 Round 1 & 2 Wrestling Playoffs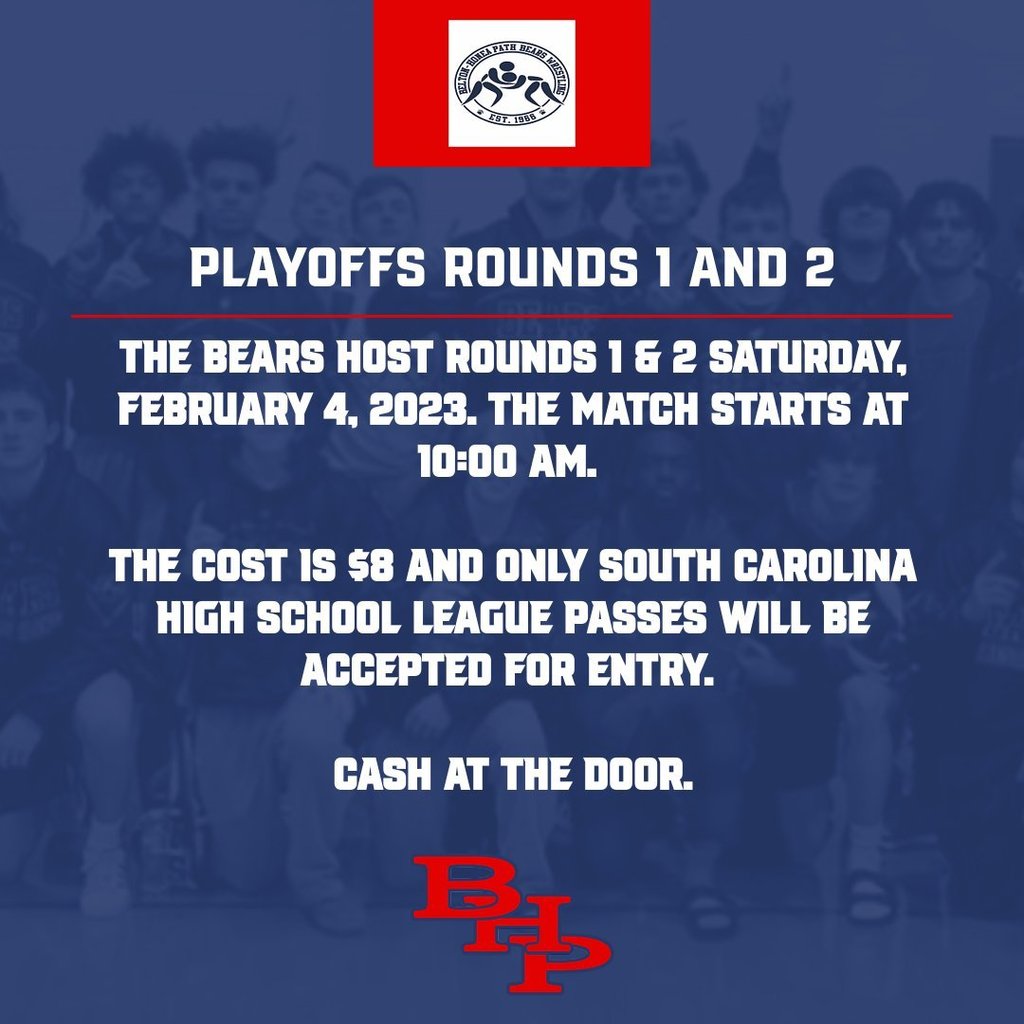 Congratulations to our Varsity Basketball teams on two great wins last night. Go Bears!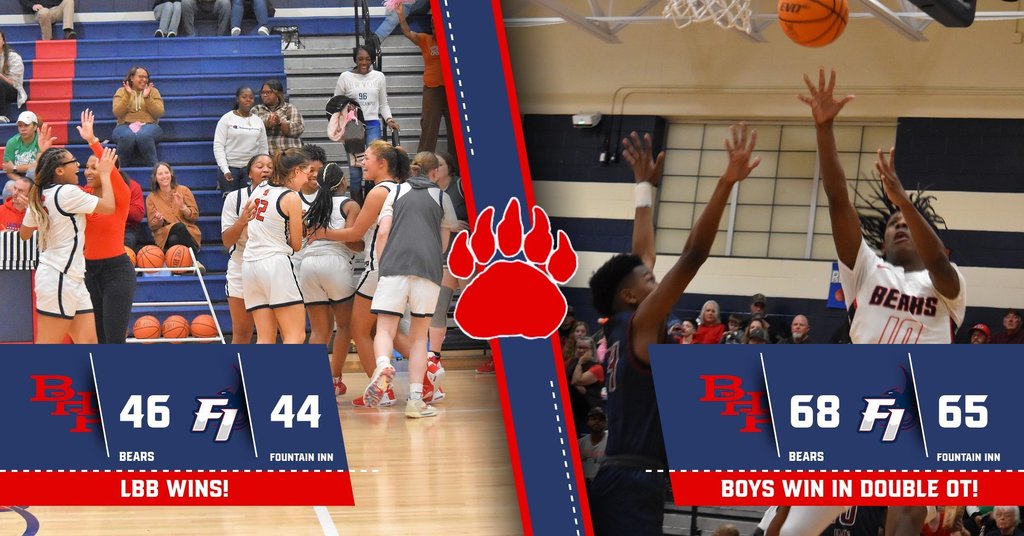 Congratulations to Coach Strickland for being named the Region 2-AAA Coach of the Year.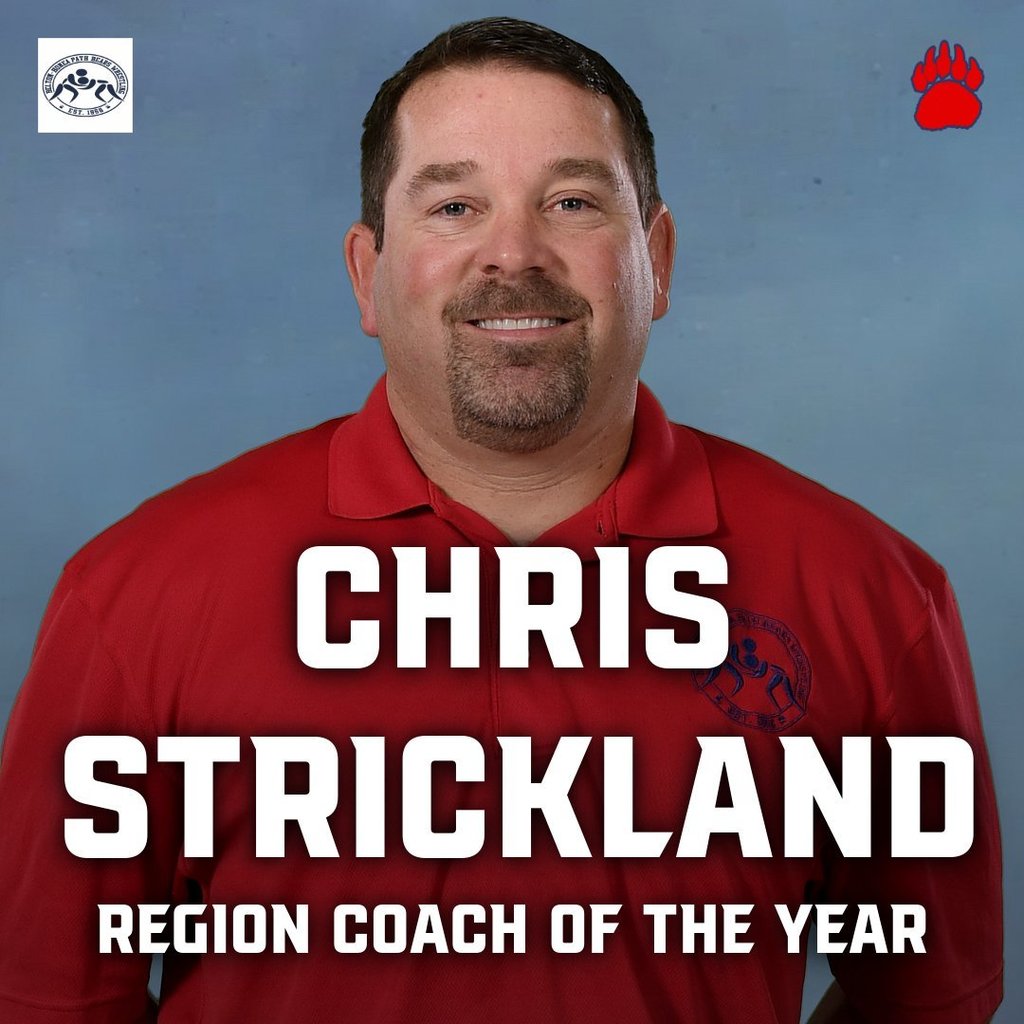 Congratulations to Jo Jo Morris for being named the Region 2-AAA Wrestler of the Year for the 106-145 weight classes.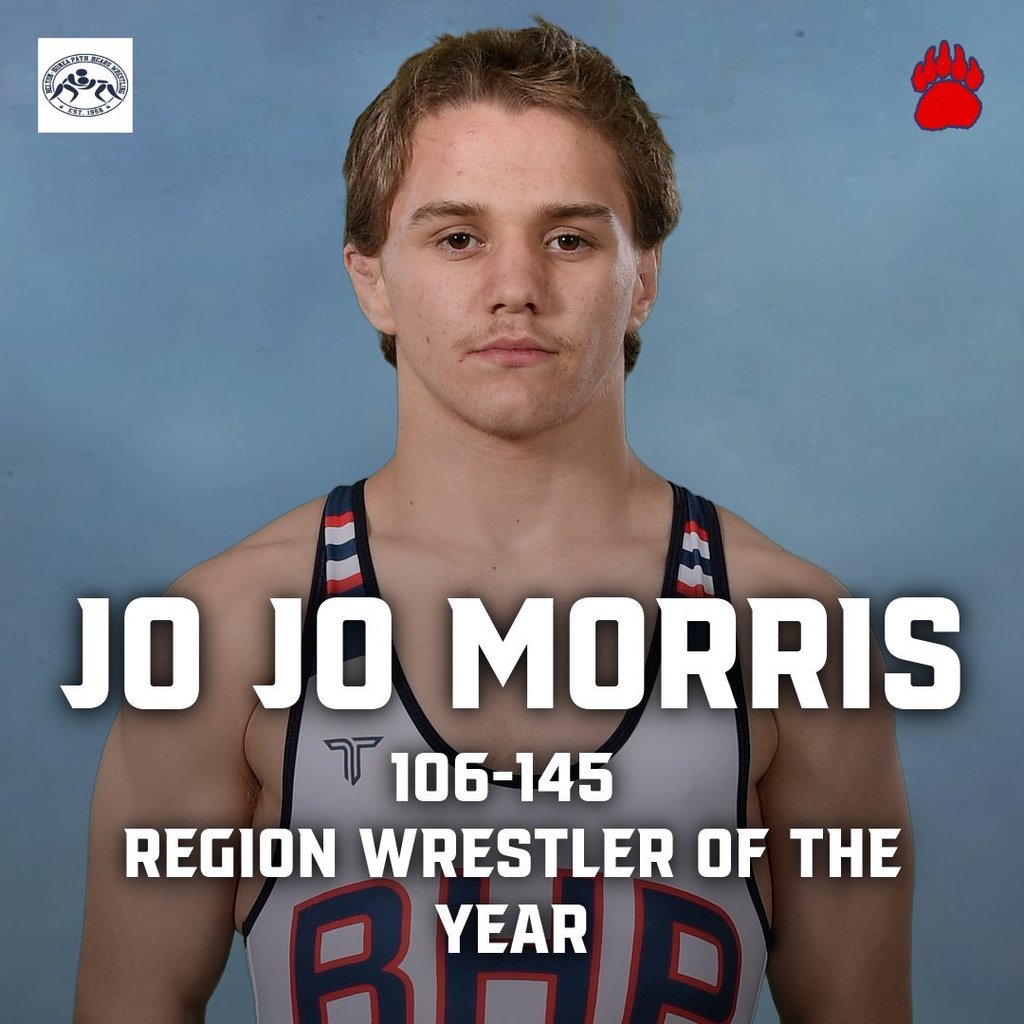 Congratulations to our Wrestling team on their 7th consecutive Region Championship. Go Bears!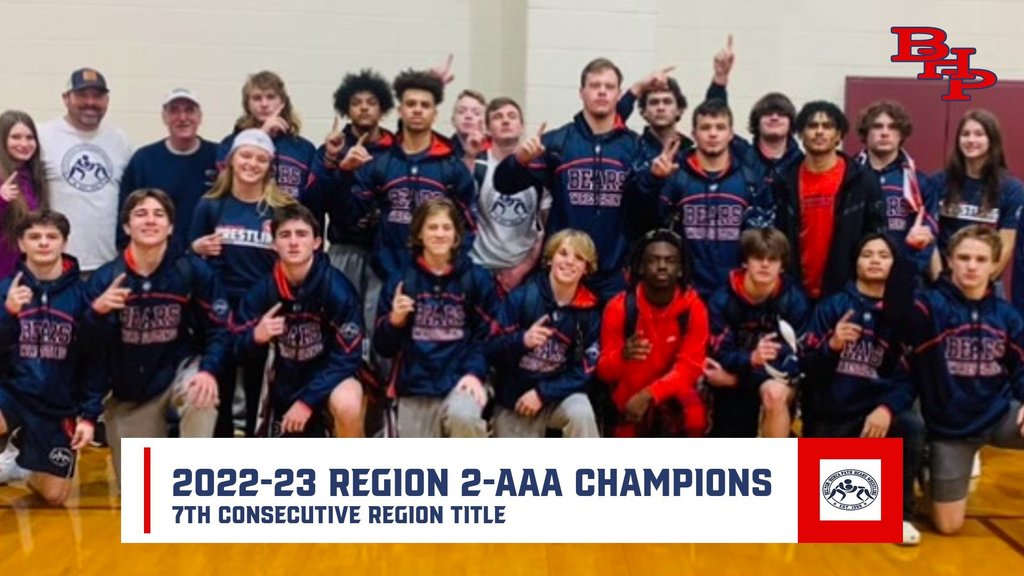 Congratulations to our JV Boys Basketball team on a great win tonight. Go Bears!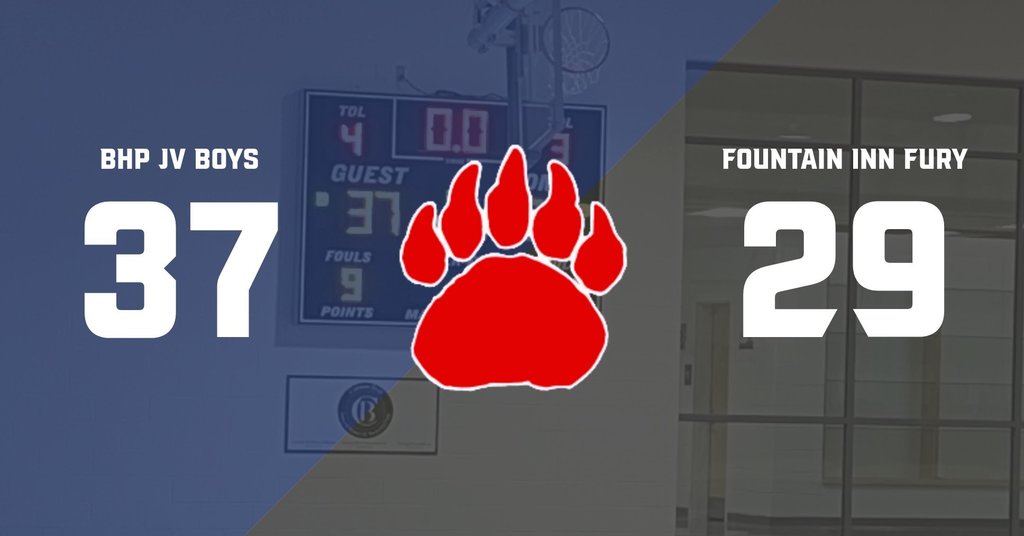 Today's Sports schedule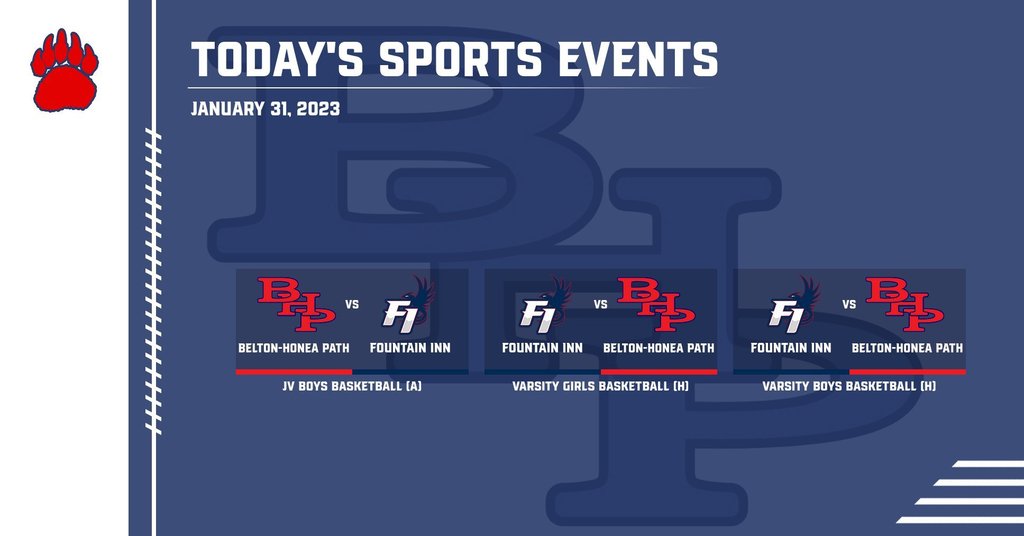 The purpose of this development dinner is to: ► expand the awareness of the FCA ministry ► hear FCA's impact from local coaches & athletes ► seek involvement ► seek financial support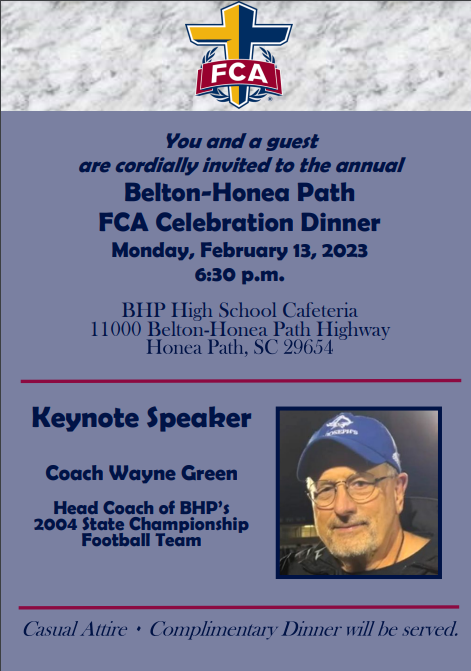 Congratulations to our December and January Students of the Month. Go Bears!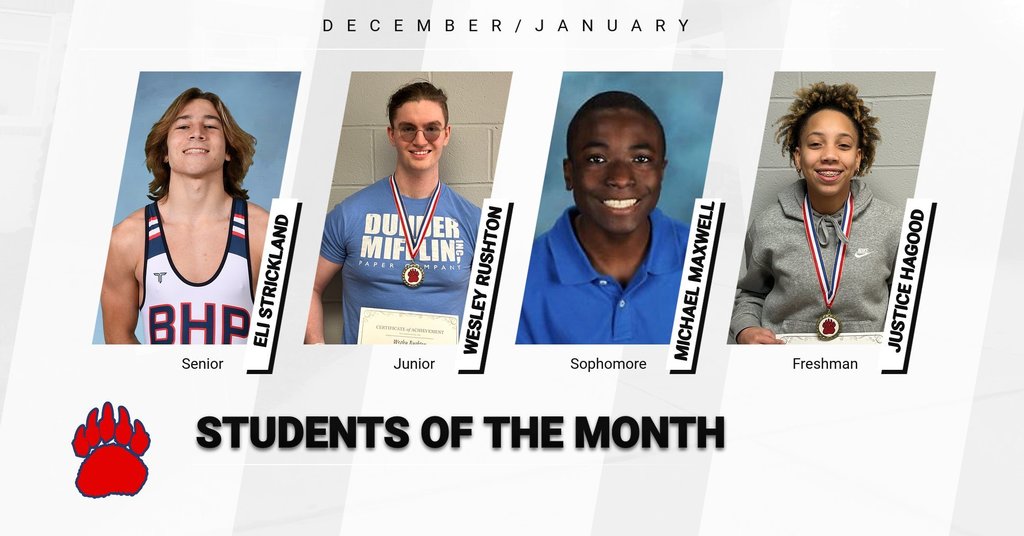 The wrestling team competed in the Region 2 individual tournament Saturday and came out with an impressive 10 region champions! The following won titles: 113 Cooper Strickland 126 Jayden Morris 132 Norikus Cowan 138 JoJo Morris 145 Eli Strickland 152 Asher Roe 170 Cason Young 182 Grant Lawter 195 Trey Bolton 285 Cameron Darby Also, Gio Balmori placed 2nd at 120 and Caleb Crenshaw 3rd at 220.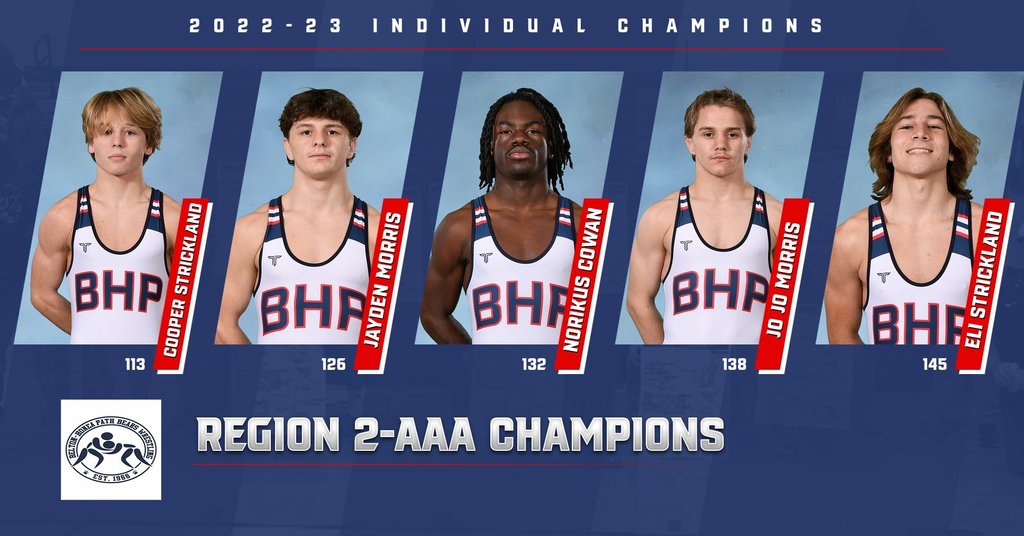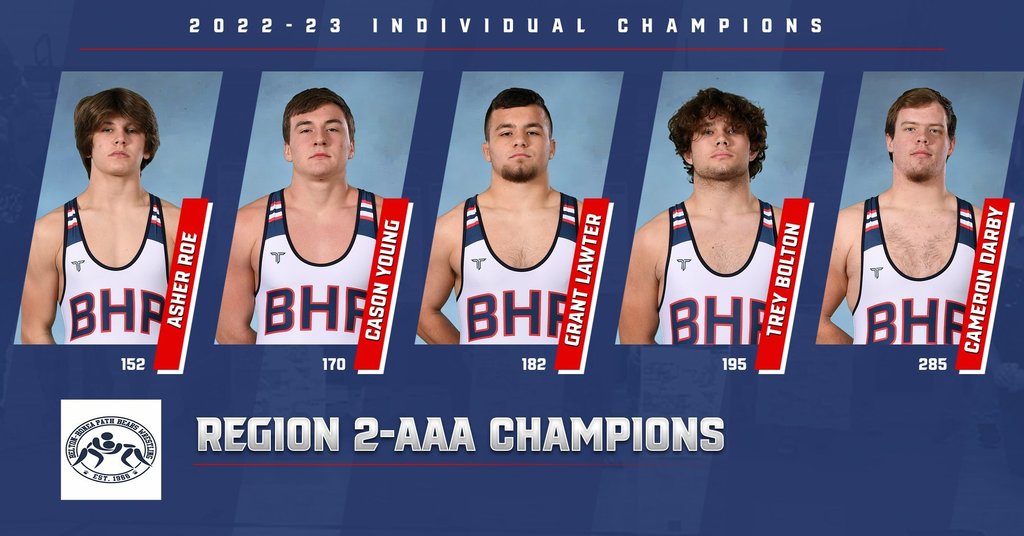 Congratulations to Barrett Gambrell, BHP's 2023 Winterfest King.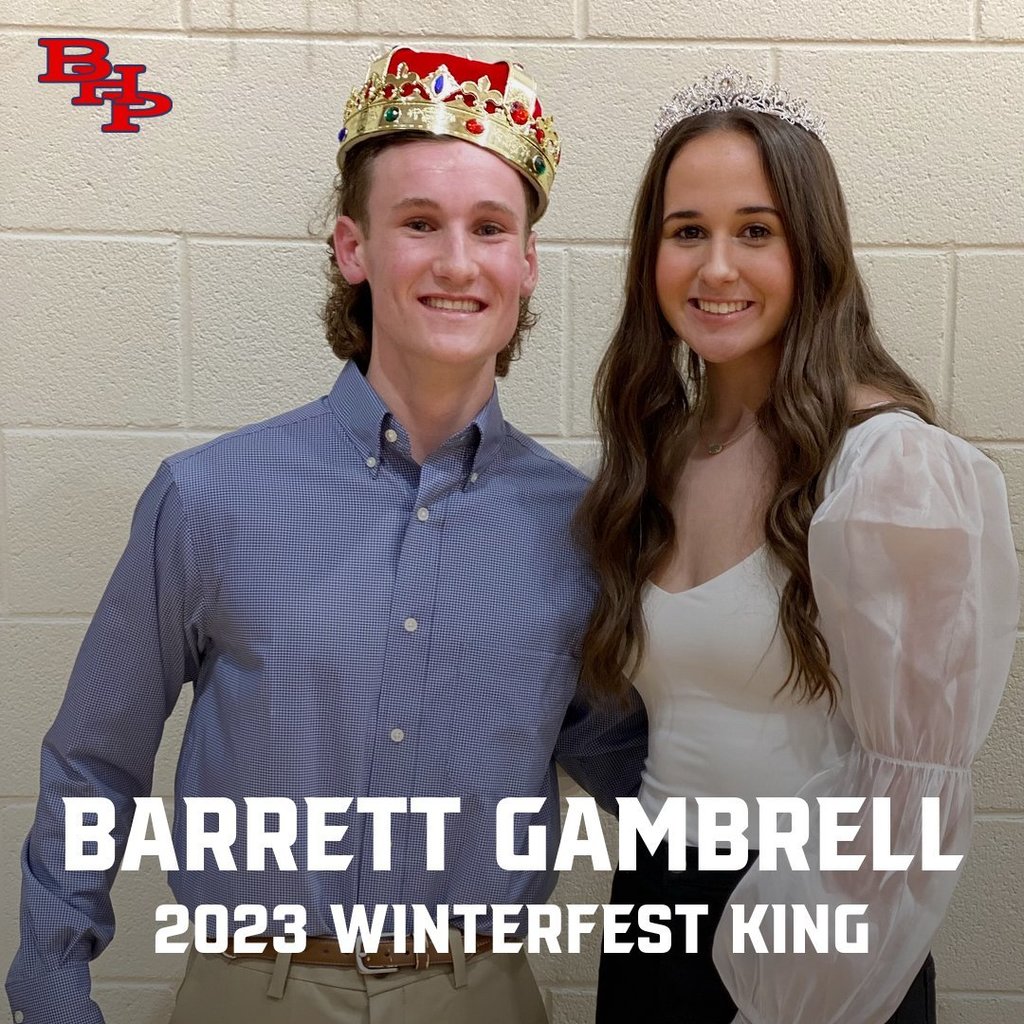 Good luck to our Wrestlers at the Region Tournament today. Go Bears!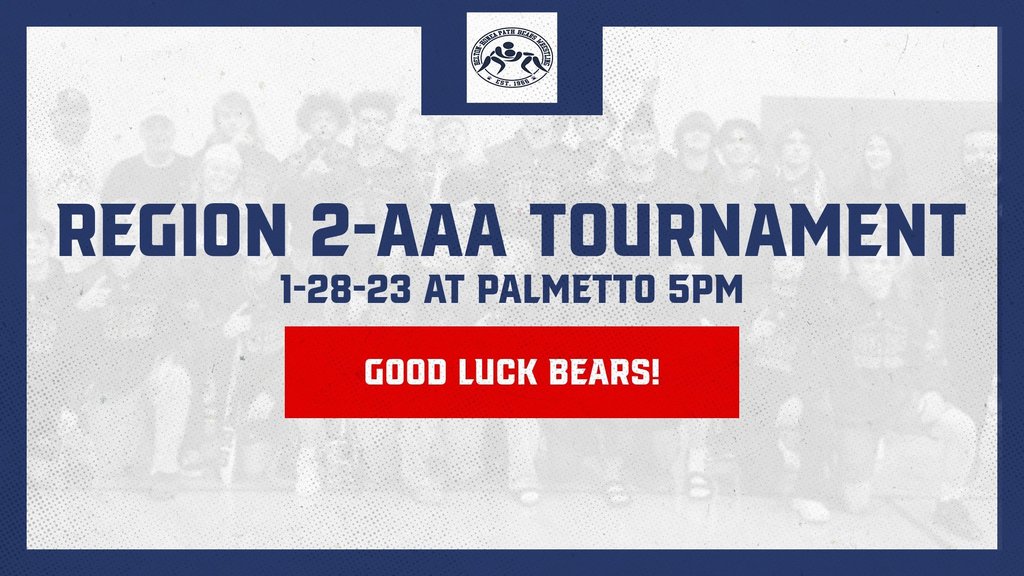 Basketball Rec Night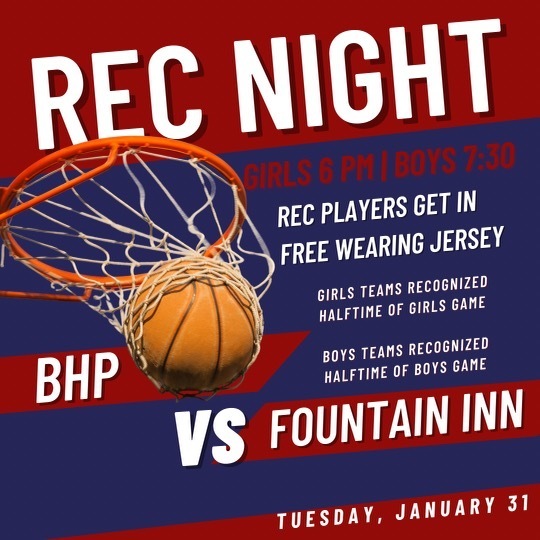 Boy's Golf Tryouts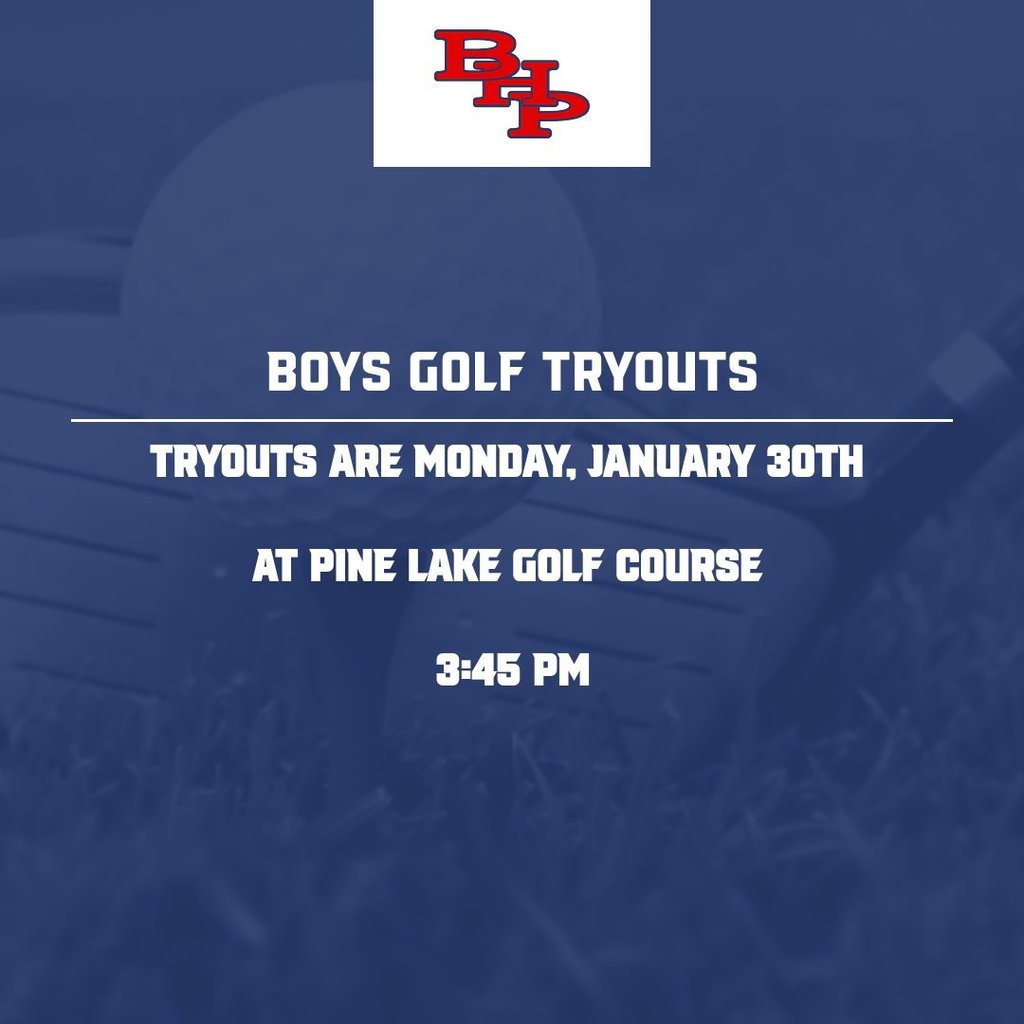 The wrestling team traveled to Georgia to cap off the regular season last night versus two quality opponents: Banks County & White County. The Bears defeated White County winning 55-12. Then defeated Banks County 43-28. The Bears are 28-1 on the season.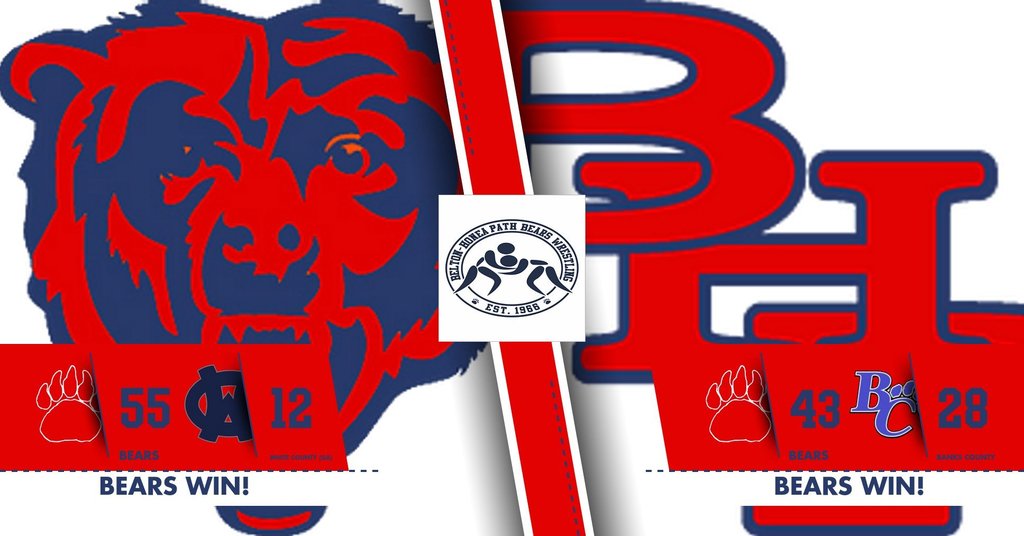 2023 Varsity Baseball Schedule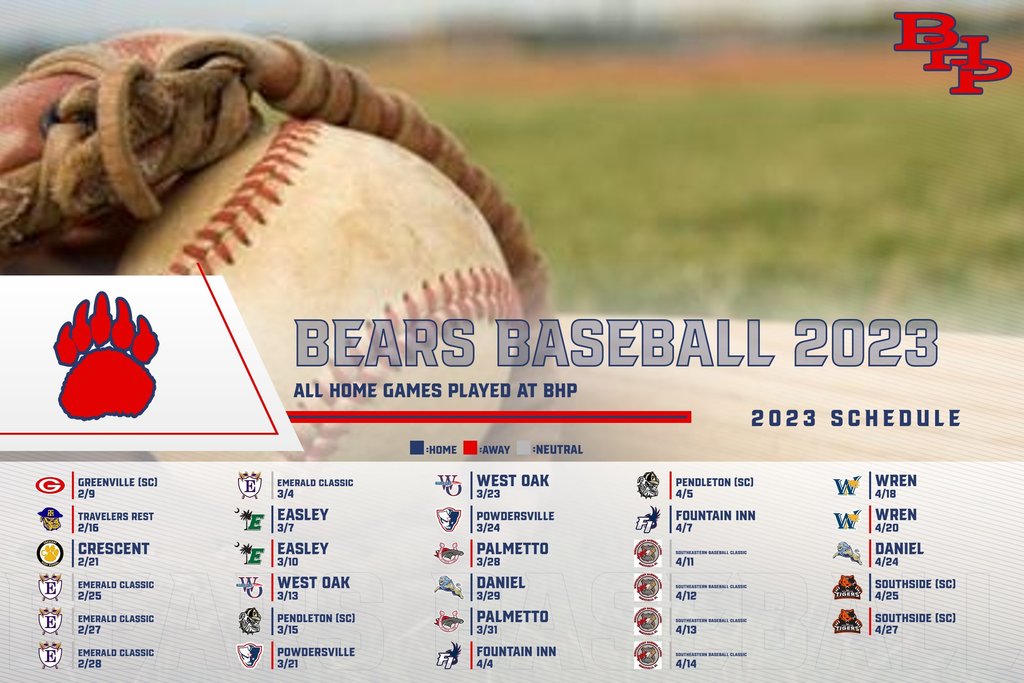 Today's Sports Schedule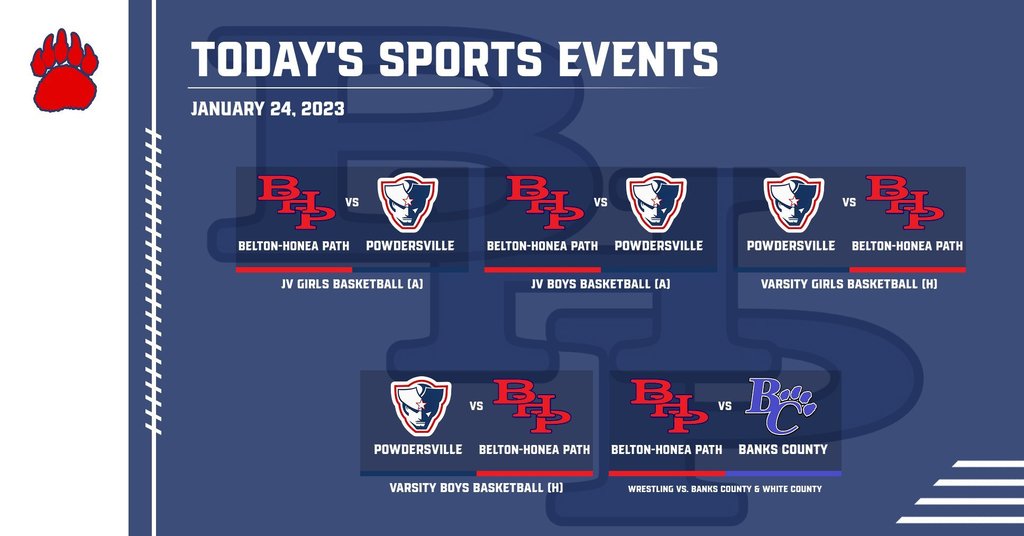 Good luck to our Wrestlers today against Banks County and White County. Go Bears!